Wellness
A GENTLE & SOOTHING BLEND

---
This basic, well-balanced blend was used for hundreds of years to energise water. Amethyst stimulates and soothes the mind and emotions. Rose quartz encourages feelings of self worth and confidence.
Enjoy this original blend of gem water and experience drinking water in a totally new way. Most customers find gemwater made with this harmonic blend to taste smooth and mild. If you're unsure, with which blend to start your VitaJuwel collection, choose this one!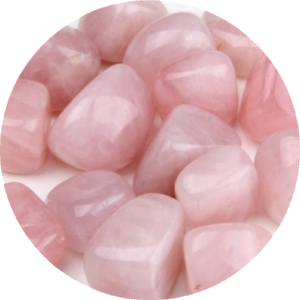 Rose Quartz
Strengthens the heart, aids blood circulation & reproductive organs, encouraging fertility in women. Makes skin soft & velvety.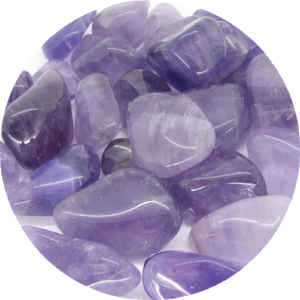 Amethyst
Assists to lower blood pressure. Releases tension, helps with pain, bruising and swelling. Improves the brain, nerves, and lungs. Helps the skin, intestinal tract and headaches. Lowers blood pressure.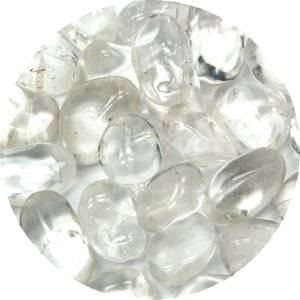 Clear Quartz
Distributes energy, creates harmony between other crystals. Increases the effect of other crystals.
---

• GemPod with semi-precious, tumbled gemstones
• Lead-free, borosilicate glass bottle
• Top & bottom stainless steel caps w/BPA-free plastic lining
• Holds 500ml
---
---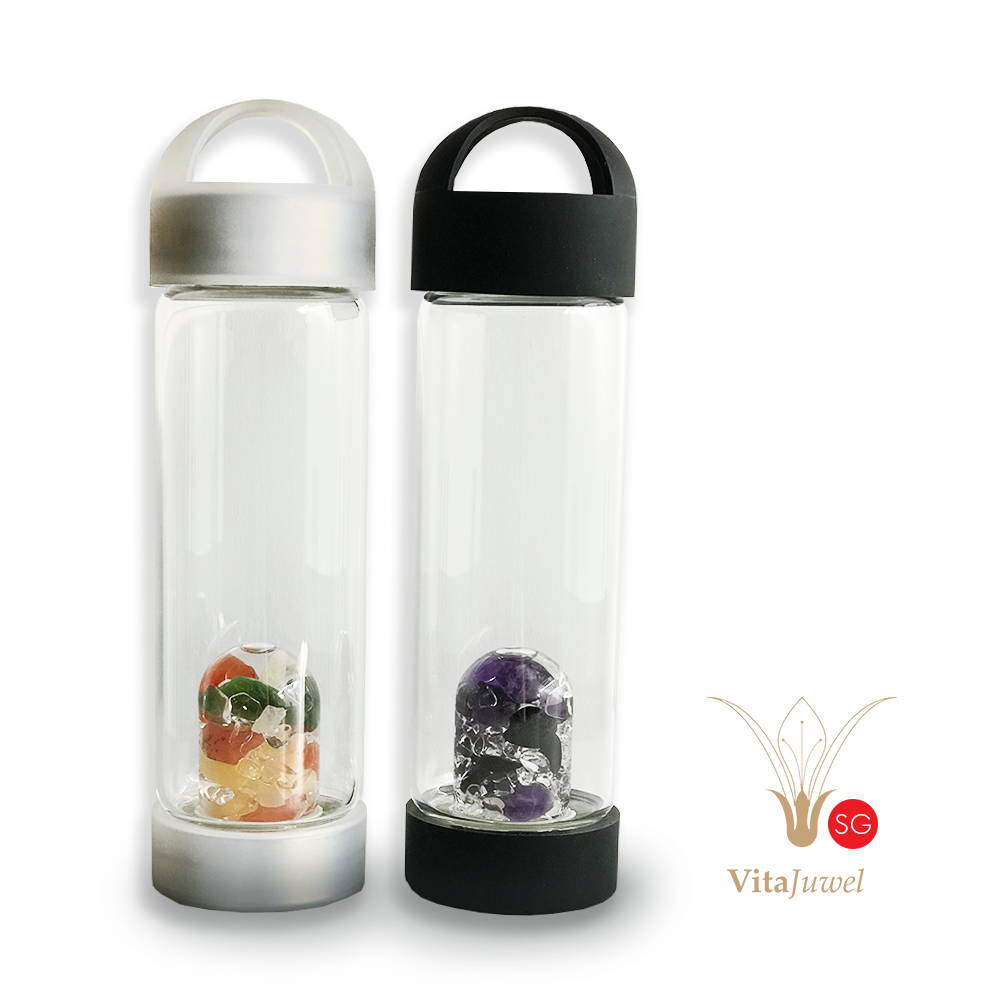 ViA LOOPS (Silicone Covers for ViA)
For those who feel like they want a little extra protection for their ViA Gem-Water Bottle. This matte-textured silicone LOOP covers both the top and bottom stainless steel caps of your VitaJuwel ViA Gem-Water Bottle. 
LOOPS are available in 2 colors:
Black
Cloud White (Translucent)
---
---
ViA HUGS (Silicone Sleeves for ViA)
For a firm grip and protection especially when you add hot water to your ViA water bottle, VitaJuwel Hugs keeps your gem water pod elegantly in view.
Comes in translucent white, with top and base caps.
---
---
ViA T (Tea Strainer for ViA)
With VitaJuwel ViA T, you are able to infuse your gemwater with your favourite tea. Enjoy your bottle of tea, hot or cold, anywhere in the world.
Add fruit, ginger or herbs to enhance your VitaJuwel experience.
Place the strainer in the upper opening of your VitaJuwel ViA, add your favourite ingredients, and fill up with hot/cold water. Let it steep and cool down. Afterwards, you can put the strainer back in the stainless steel travel case, keeping it safe and clean. 
---

• Lead-free, hand blown glass Vial with semi-precious, tumbled gemstones
• Crafted in Bohemia by master Czech glass blowers
---
---
1.3L decanter designed to suspend the gem vial from its lid!
GET THE VIAL AND DECANTER AS A SET
---
7L dispenser designed to suspend the gem vial from its lid!
GET THE VIAL AND DISPENSER AS A SET