Shipping
---
Please note that during festive periods, parcels maybe delayed. Your patience is much appreciated.
---
We dispatch parcels within 2-3 working days after payment is verified. For all orders, we will require your mobile/contact number in case we need to contact you urgently.  
For local delivery within Singapore, we use RoadBull/SF Express Standard Delivery. If you prefer to self collect at our showroom, please choose that option instead, see below: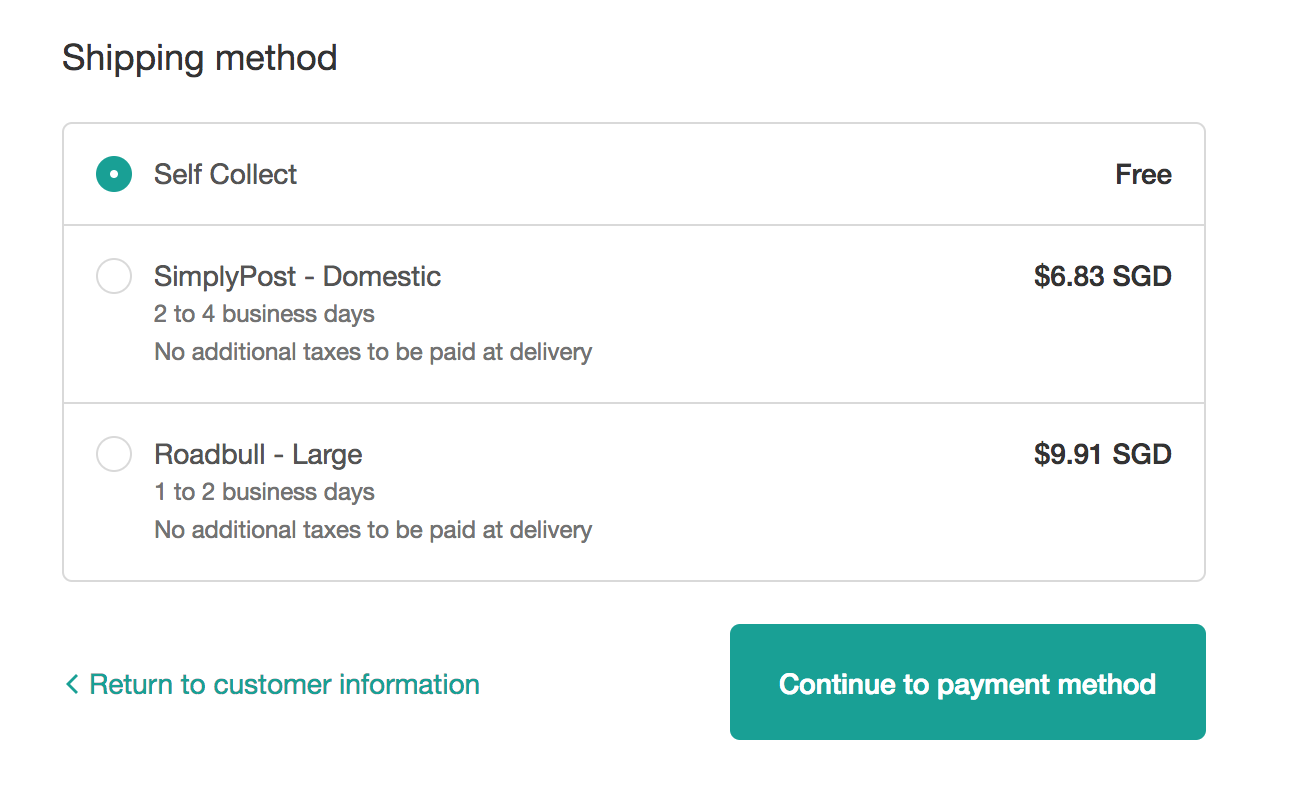 Please note, most couriers ship to residential areas and offices only. This is the list of places that they will not deliver to:
Please note that all import duties, taxes are the responsibility of the buyer/consignee.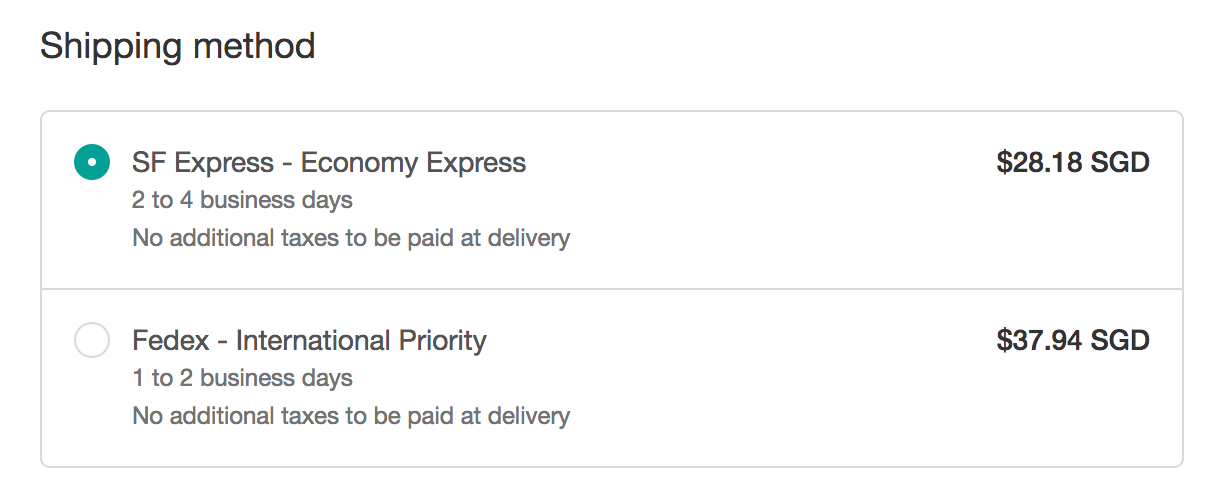 If there are duties to be paid, our shipping calculator ( once you start the checkout process) will indicate the duties/taxes if any. Our shipping calculator typically offers 3 different shipping options, but in some cases, it offers only 1. If you would like more options, please email us, with your order & quantity, and with your shipping address so we can offer you a quote.

To get an estimate on delivery times (see highlighted text below) and taxes, you will be able to view it for your country and courier, on the checkout page.
Each courier has their own shipping policies, when you choose the service provided by them, you will have to abide by their terms.
VitaJuwel.sg and our staff are not responsible for lost, stolen or undelivered packages. Should you require insurance, please write to us using the contact form, or via our Facebook Page with your order #.
Taxes and Duties are the responsibility of the buyer, which depends on the country the items are being shipped to, and the total value of the order.
Insurance is not provided, and tracking is provided by the courier of your choice, which will be provided to you when you choose the appropriate courier.
No Returns or Exchanges
All sales with VitaJuwel SG are FINAL. If you have any questions or concerns with regard to the dimension/ weight of a specific product on our site, please send us an email using our contact form before committing to purchase.