Luna
A GENTLE BLEND TO ENHANCE INTUITION
AND BALANCING OF WOMEN'S CYCLE
---
As the name suggests, Luna is strongly connected to the energy of the moon, our "pattern maker". Moonstone is used by healers to stimulate the functioning of the pineal gland and balance internal hormone cycles with nature's rhythms. Moonstone is a stone of inner growth and strength.
Used also to increase intuition, open the heart and understand oneself better. Vibrating with the light of a full moon, rainbow moonstone provides a reflective, calming energy. Even men will benefit from empowering their gentler, more feminine side.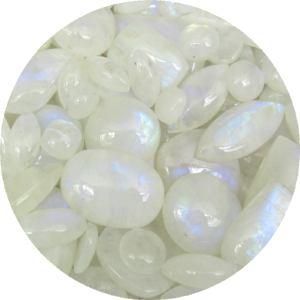 Rainbow Moonstone
Assists to regulate the female hormone cycle & menstrual complaints. Encourages intuition, creativity, and emotional balance.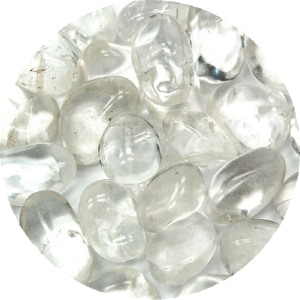 Clear Quartz
Clarity, awareness and neutrality. Strengthens perception, attentiveness, memory and understanding. A good distributor of energy, lowers high temperatures; alleviates pain. Harmonizes the brain, nerves, harmonial and water balance in the body. Good for the skin, hair and nails. Increases the effects of other crystals.
---

---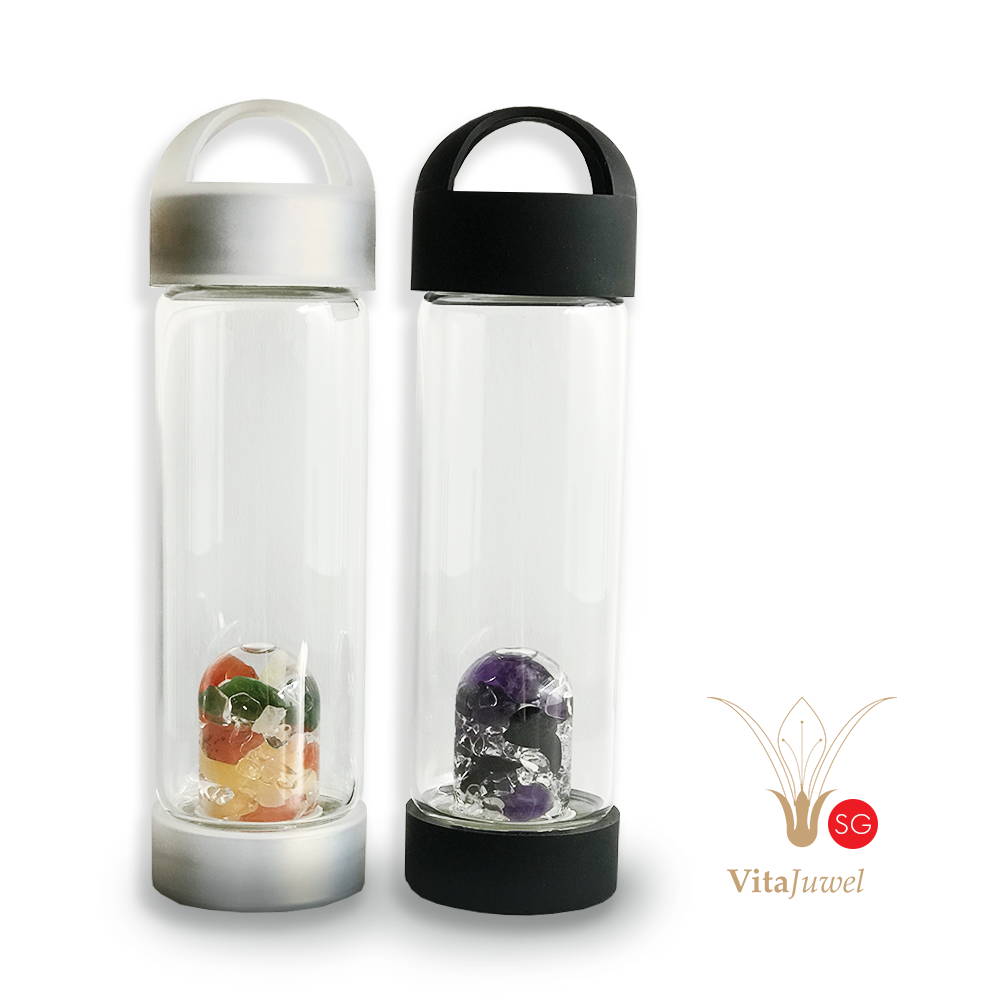 ViA LOOPS (Silicone Covers for ViA)
For those who feel like they want a little extra protection for their ViA Gem-Water Bottle. This matte-textured silicone LOOP covers both the top and bottom stainless steel caps of your VitaJuwel ViA Gem-Water Bottle. 
LOOPS are available in 2 colors:
Black
Cloud White (Translucent)
---
---
---
ViA T (Tea Strainer for ViA)
With VitaJuwel ViA T, you are able to infuse your gemwater with your favourite tea. Enjoy your bottle of tea, hot or cold, anywhere in the world.
Add fruit, ginger or herbs to enhance your VitaJuwel experience.
Place the strainer in the upper opening of your VitaJuwel ViA, add your favourite ingredients, and fill up with hot/cold water. Let it steep and cool down. Afterwards, you can put the strainer back in the stainless steel travel case, keeping it safe and clean. 
---
---
---