A STIMULATING BLEND TO PROVIDE SUPPORT FOR
CREATIVITY, WISDOM AND NEW IDEAS
---
Inspired by the Egyptians, the Lapis Lazuli and Rutilated Quartz blend is able to ignite one's creativity and innate wisdom. Lapis Lazuli relieves sore throats and allows one to speak with authority and wisdom. Rutiliated Quartz encourages honesty, independance and helps strengthen the physical throat and lungs. Feed your brainpower with this very special blend of gem water.
Change the world with your creativity and break fresh ground!
Lapis Lazuli
Boosts the immune system, purifies blood, cooling and soothing areas of inflammation. Alleviates insomnia and vertigo and aids to overcome depression. Beneficial to the respiratory and nervous systems, assists with the throat, vocal chords, and thyroid. Cleanses organs, bone marrow and thymus.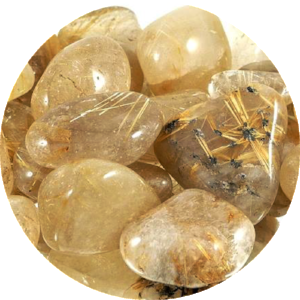 Rutilated Quartz
Treats the nerves, muscles, blood and the intestinal tract, respiratory tract and bronchitis. Stimulates and balances the thyroid; cell regeneration and repairs torn tissue. Helps to lift the feelings of anxiety and oppression. Good for posture, and the spine.
---

---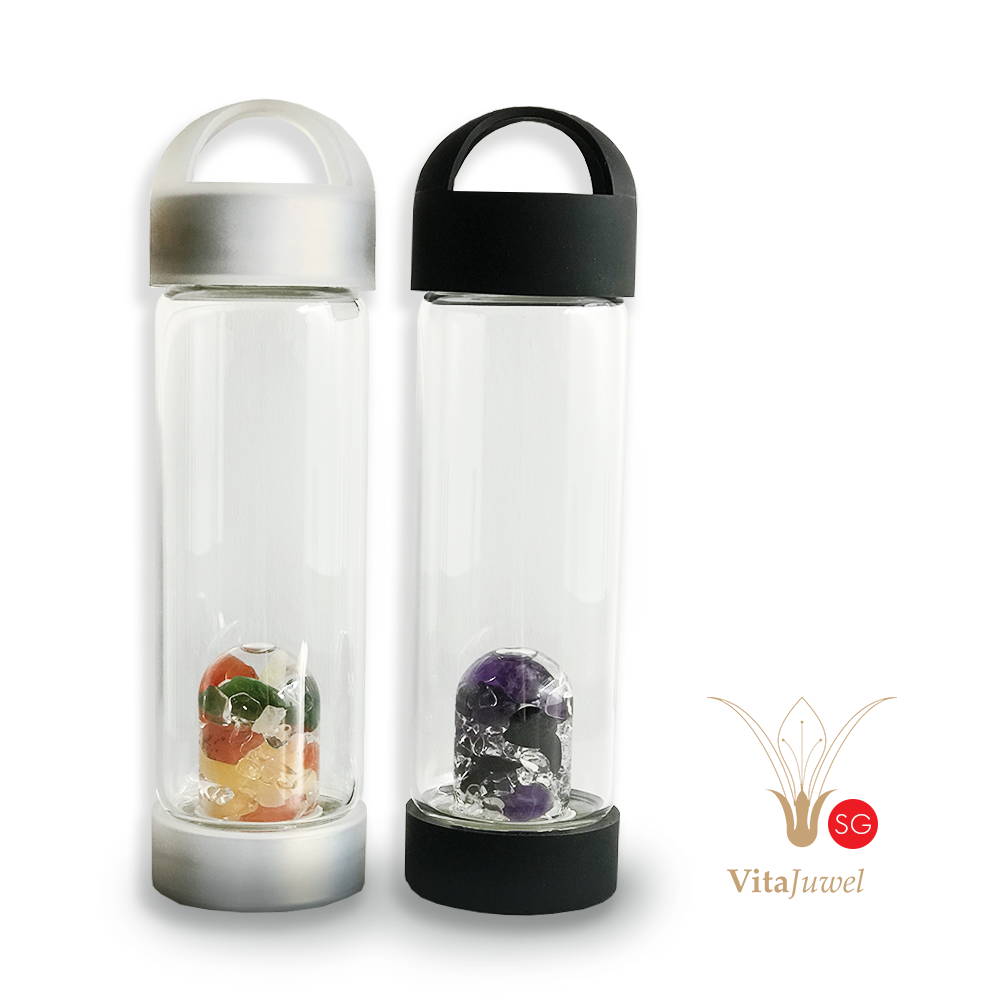 ViA LOOPS (Silicone Covers for ViA)
For those who feel like they want a little extra protection for their ViA Gem-Water Bottle. This matte-textured silicone LOOP covers both the top and bottom stainless steel caps of your VitaJuwel ViA Gem-Water Bottle. 
LOOPS are available in 2 colors:
Black
Cloud White (Translucent)
---
---
---
ViA T (Tea Strainer for ViA)
With VitaJuwel ViA T, you are able to infuse your gemwater with your favourite tea. Enjoy your bottle of tea, hot or cold, anywhere in the world.
Add fruit, ginger or herbs to enhance your VitaJuwel experience.
Place the strainer in the upper opening of your VitaJuwel ViA, add your favourite ingredients, and fill up with hot/cold water. Let it steep and cool down. Afterwards, you can put the strainer back in the stainless steel travel case, keeping it safe and clean. 
---
---
---