Forever Young
A SOOTHING BLEND THAT HELPS YOU RELAX,
DETOX & CLEAR OFF STRESS

---
This gemstone blend attracts clarity, purity and fluidity into your life. Forever Young offers you both a physical and energetic cleanse, and that is so important in our busy lives. Aventurine has been used for regenerative and reviving purposes, aquamarine for cleansing and smoky quartz for stress relief.
In the natural healing arts, this combination of aventurine, aquamarine, and smoky quartz provides an invigorating cleanse of body and mind.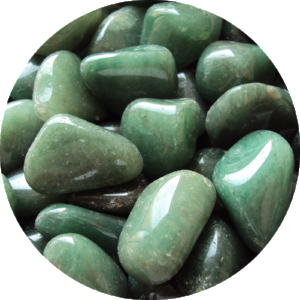 Aventurine
Aids recovery, regeneration, & healthy sleep. Alleviates skin eruptions, allergies & inflamation.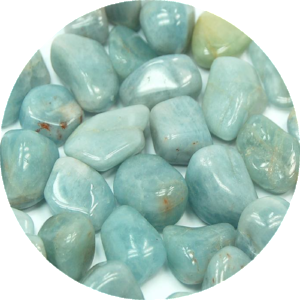 Aquamarine
Increases focus & stamina. Helps with throat and stomach pains & nausea. Supports the kidney, bladder and thyroid gland. Helps with allergies, hyperactivity and auto-immune diseases.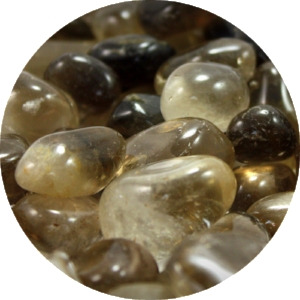 Smokey Quartz
Helps with pain, tensions, intestinal problems and a weakened immune system caused by stress. Aids relaxation, coping with stress, anxiety & burdens. Clarifies thinking, and helps one be pragmatic.
Clear Quartz
Distributes energy, creates harmony between other crystals. Increases the effect of other crystals.
---

---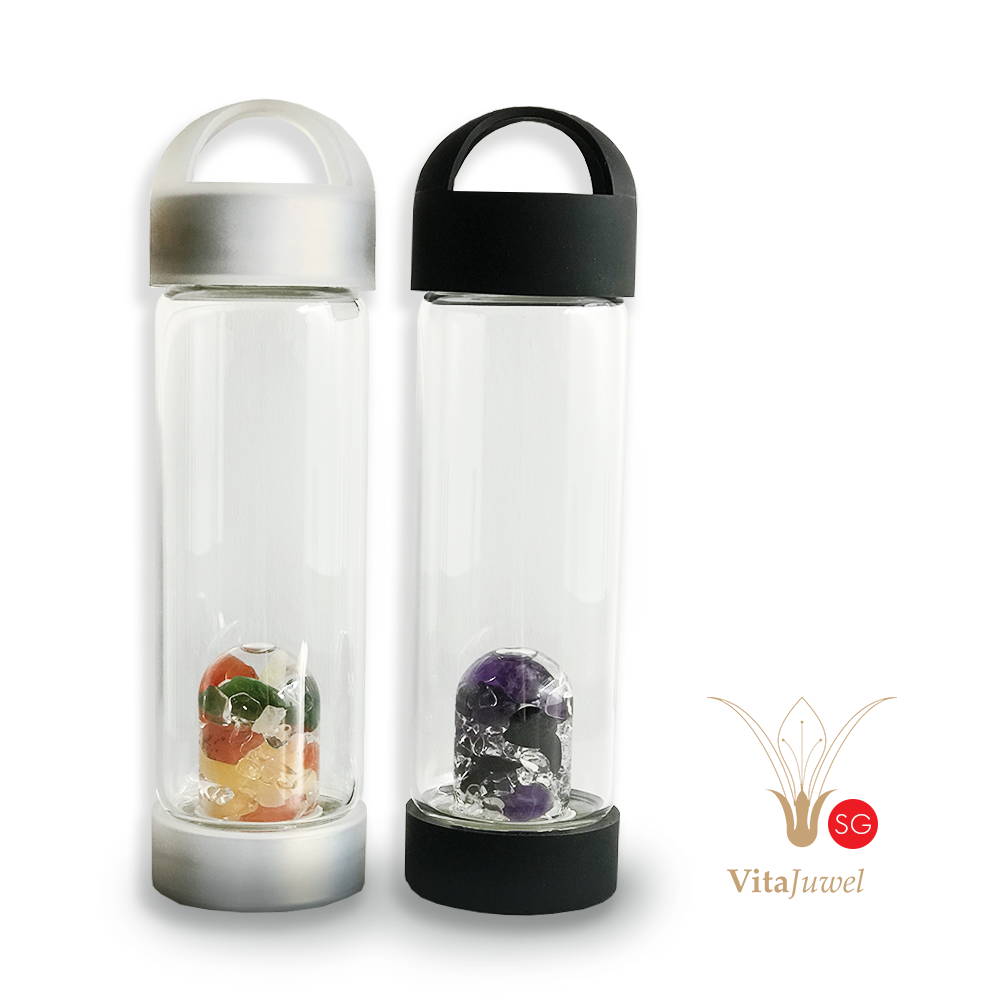 ViA LOOPS (Silicone Covers for ViA)
For those who feel like they want a little extra protection for their ViA Gem-Water Bottle. This matte-textured silicone LOOP covers both the top and bottom stainless steel caps of your VitaJuwel ViA Gem-Water Bottle. 
LOOPS are available in 2 colors:
Black
Cloud White (Translucent)
---
---
ViA T (Tea Strainer for ViA)
With VitaJuwel ViA T, you are able to infuse your gemwater with your favourite tea. Enjoy your bottle of tea, hot or cold, anywhere in the world.
Add fruit, ginger or herbs to enhance your VitaJuwel experience.
Place the strainer in the upper opening of your VitaJuwel ViA, add your favourite ingredients, and fill up with hot/cold water. Let it steep and cool down. Afterwards, you can put the strainer back in the stainless steel travel case, keeping it safe and clean. 
---
---
---