Thank you for your purchase!
Please read the customer care card below to learn how to care for your bottle.
Please also note: :
Gems and crystals are natural products and may vary in size, shape and color. They are unique! They may look different from the images shown on this website.
Information on the effect of crystals and gems on the body have not been evaluated by any medical institue or government body. VitaJuwel cannot guarantee results with any gem or crystal. Gems or crystals are not a replacement for professional medical advice and treatment.
If you have a question and the answers are not found here, please contact us.
ViA WaterBottles - How to look after your bottle?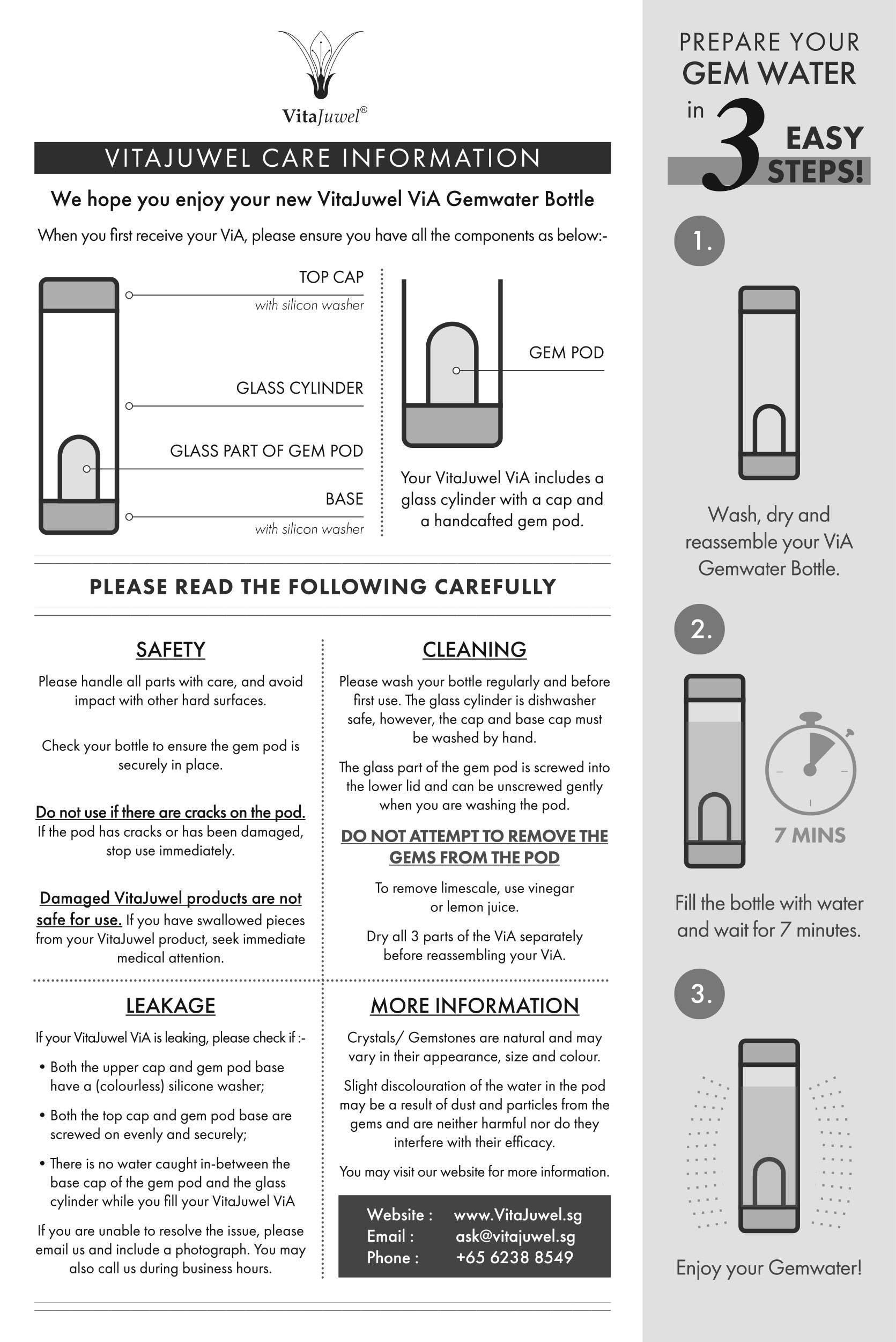 Q: My bottle 'leaks' when ever I put in cold water? 
A: It's actually not leaking; the water comes from the condensation on the glass, that drips into the base cap. When you pour out, that water that has condensed on the outer surface of your glass starts is 'poured' out.
---